Our Age-Specific Kids Martial Arts Classes Build Confidence And Respect In Students Of All Backgrounds
Every parent wants their child to stand out - and the best activity to help your child excel and set themselves apart from the crowd is Kids Martial Arts program at Young's Martial Arts!
At Young's Martial Arts we teach basic developmental skills that will help improve your child's behavior in all aspects of life. From manners and respect to improved attention spans, you'll watch your child grow into a goal-oriented, athletic and academic achiever!
Our Karate Classes have something for every child across Kettering and Dayton.
The Best Dojo For Kids Martial Arts In Kettering

Here at Young's Martial Arts we offer a variety of programs designed around students' specific needs. Classes are divided by age, belt color, and skill level, ensuring that classes contain students with similar maturity and ability. All of our programs are designed to help students develop and improve important life skills. We also focus on practical modern self-defense, including situational and emotional awareness, and physical self-protection and defense if the need arises. Most importantly, we conduct our classes in a safe, fun-filled atmosphere for learning. Choose the program that suits you or your loved ones from the list below and get started today!
Tiny Stars Program: is designed to give young children a jump start in life and at preschool. Young's Martial Arts instructors are trained to be experts in "Edu-tainment", helping students learn while having fun at the same time. This program is geared specifically for the needs of children ages 4-5. At this age we want the students to develop the building blocks of developing basic motor skills, improving their attention span, (balance, coordination, agility, etc.), and social skills.
Mighty Stars Program: is designed to help your child succeed in school and at home. We've put together a fantastic program geared specifically for the developmental needs of children ages 6 to 7. It will help boost their confidence, promote their self-control, and discipline; allowing them to reach continued success at any age.
Junior Stars Program: is also designed to help your child succeed in school and at home. These programs are for children between the ages of 8 to 12, and are arranged to continuously focus on your child's personal growth and achievement. One of the main goals of this class is to improve their mental focus and teach them important life skills, such as self-control, character development, and respect. Our instructors help them develop respect for themselves and others while creating a fun filled atmosphere for learning and self-defense.
All Star Teen/Adult Program: is for ages 13 and Up. This program is more than just a workout, and our self-defense involves more than just physical skills. We have structured these sessions to promote personal development, and we focus on mental and emotional self-defense, and self control, as well as help you develop respect for others, by others. Our Goal for this program is set for daily improvement for people of all walks of life and our top flight instructors will aid you in consistently working and focusing on improving your skills. Explore more or join today!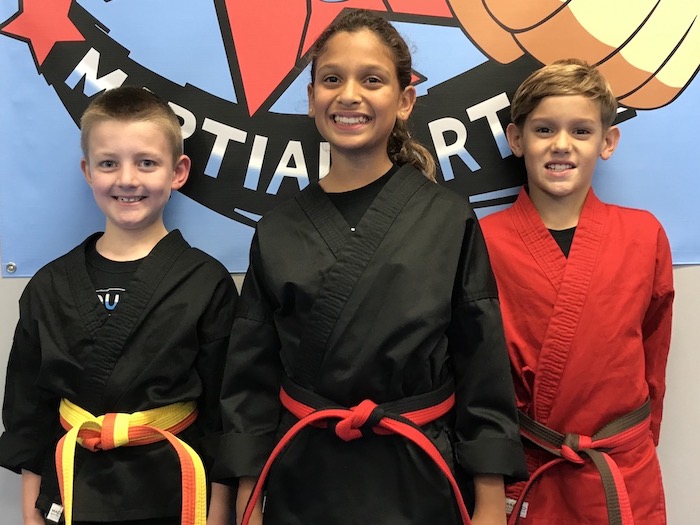 Our dynamic Kids Martial Arts program at Young's Martial Arts emphasizes teaching children in a way that emphasizes a healthy body and mind. Your child will learn traditional Karate techniques including punching and kicking, sparring, and important self-defense skills. This program is great for kids of all ages and will teach leadership through strong character traits that will last a lifetime!
Endless Benefits For Your Kids Starting This Month In Kettering
Join us at our dojo in Kettering today for the best Kids Martial Arts Classes around! We're offering the best Karate instruction in all of Dayton and beyond!
For more information on how to take advantage of this great benefits-rich program, simply fill out the short form on the side of this page! We'll be in touch with all the details you need to get started!