Join Us Today For Kettering's Best Karate Classes
Want a gym that caters to all parts of your health (body, mind, spirit) and your kids' healthy development, too? Young's Martial Arts is Kettering's premier location for martial arts training, and our karate program is the perfect way to get involved.
Adults and children of all experience levels will find a class that fits their skill level and goals.
When you sign up for our karate program, you enjoy the benefits of martial arts and the support of a community. Enrollment is open now, so be sure to sign up for one of our karate classes today!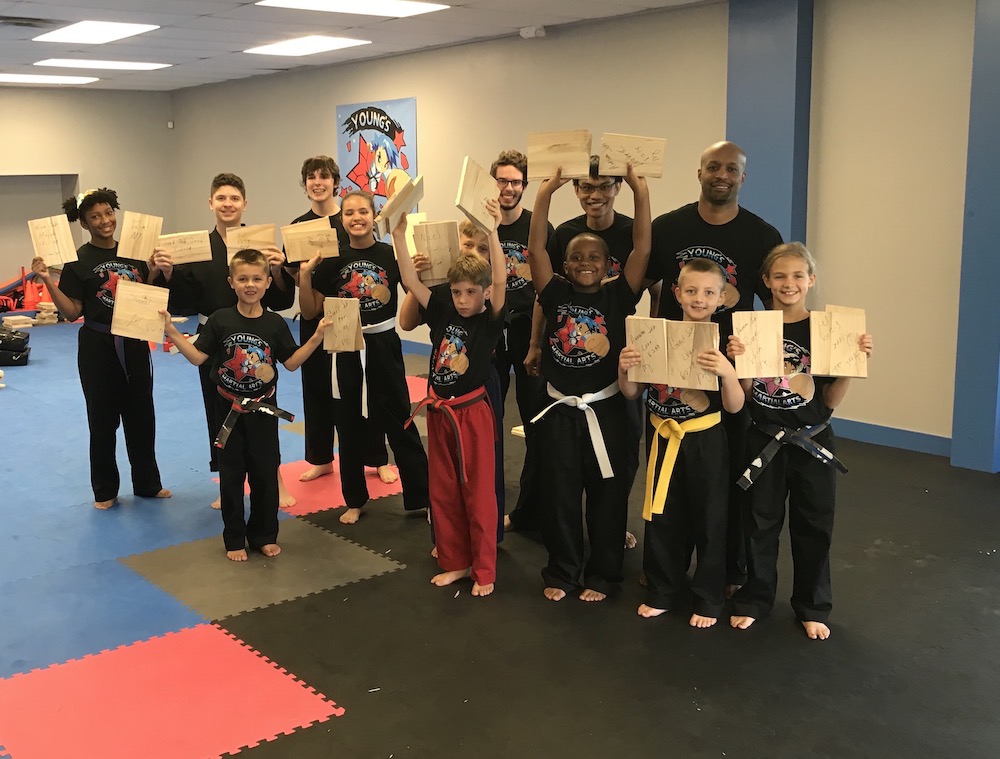 Why Is Our Karate Program In Kettering Right For You?
As an athletic practice, karate doesn't just focus on one part of your body — or even one kind of fitness. At Young's Martial Arts, we challenge ourselves to be well-rounded with whole-body exercise.
Karate improves physical health by incorporating a variety of core, practical skills:
Strength:

Tone your body through isolated movement and repetition.

Coordination:

Increase agility and overall body control.

Self-defense:

Get the skills to protect yourself in threatening situations.
Serving the Communities of Kettering and Dayton with Bonus Benefits!
Karate is a mental practice, too. Our karate program participants come away with stronger minds and fortified character.
When you join us at Young's Martial Arts for a karate class, you can expect these added benefits:
Focus: Improve your capacity for achievement in the face of distraction.
Discipline: Become tougher and more prepared to handle adversity.
Respect: Gain a more positive outlook on yourself and others.
New or Not, You'll Find Your Place in Our Karate Program. Get Started Today!
Young's Martial Arts is excited to provide a martial arts community for Kettering, Dayton, and the surrounding areas. We ensure that classes are both accessible and challenging for all experience levels. Adults, children, and whole families are welcome to participate.
We look forward to seeing you soon! Just fill out the form on your screen to sign up now.